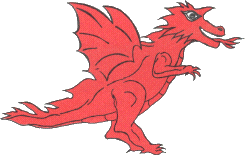 St. George Community Sailing Foundation

P.O. Box 435
Tenants Harbor, Maine 04860

tel: (207) 372-8174

StGeorgeSailing@gmail.com
---
To reserve a spot with St. George Sailing
FILL OUT & SUBMIT THE FORM BELOW
RESERVE A SPOT IN 2017!
In March we will send you a REGISTRATION AND HEALTH FORM
to be completed and returned with payment by June 1.

Cost per two week session in 2017 is $380.
For year-round residents of St George and surrounding towns (Cushing, Thomaston, South Thomaston, and Spruce Head) there is a discounted price of $190.
A limited number of scholarships are available to students from the St. George Municipal School Unit.
A SCHOLARSHIP APPLICATION is available here. It is due (by mail or through email) on May 1, 2017 .
Scholarships will be awarded in mid-May.
(Note: If you are participating in sailing as a camper at Tanglewood/Blueberry Cove Camp, you do NOT need to complete this form.)

The Registration Form is available on our web site here.
Please make reservations promptly as space is limited.